Interview Skills
Development
Why do you need to teach your staff how to interview and select potential candidates? Organisations success rides on tapping the right people for the job. Interviewing is really more art than science and, all-too-often, job candidates who look good on paper and ace the interview process completely choke once they actually get the job. Bad hires are more than an inconvenience: they're expensive.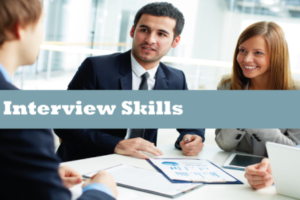 Upon completion of this workshop, participants should be able to:
CANDIDATE SCREENING & INTERVIEW TECHNIQUES:
With more and more job seekers continuing to come onto the market, and seemingly happy to take any suitable job, it has never been more important to get the right information quickly. The ability to recruit, interview, and hire the best candidates is essential to every organization's success.
After the completion of this course your consultant would be more transparent, structured to hire the best candidates ultimately resulting in improved billings and a significantly improved candidate to placement ratio.
What will you learn
Learn how to screen potential candidates from a long list & then interview both face to face and over the telephone.
Fine-tune your interviewing skills both face to face and over the phone.
Interview Skills Development